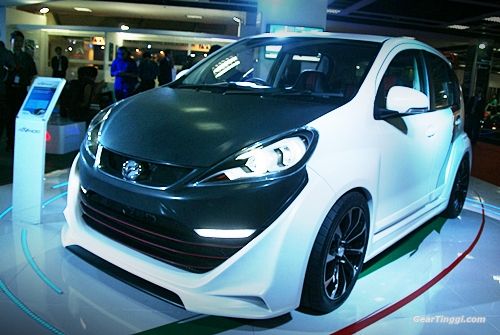 Perodua GMB (Global Model B – Segment) Advanced dibina selari dengan minat mereka yang gemarkan modifikasi. Perodua Advanced adalah contoh modifikasi yang boleh dilakukan pada Perodua Myvi. Beberapa perubahan estetik dilakukan pada lampu depan dan belakang serta bampar depan dan juga belakang (Myvi facelift?).
Silakan masuk ke dalam kereta dan anda akan temui pelbagai gajet dan paling menarik menggunakan teknologi telematik. Dengan bantuan teknologi komunikasi tanpa wayar, pemandu yang sentiasa sibuk dan selalu bergerak ke sini dan sana  mampu untuk berhubung dengan kereta dan mereka di sekeliling melalui informasi yang berguna dan terkini. Lebih menyenangkan teknologi tersebut dioperasikan melalui aplikasi pada telefon pintar.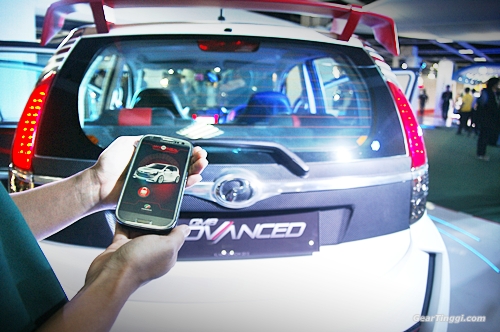 Telematics Dashboard Features
Infotainment
Get stock, weather, flight and live traffic updates as you drive.
Notification
Appointments are saved on calendar.
OTA (Over the Air) Map Update
Enables automatic map updates via wireless delivery.
Guided Navigation
Avoid congested area using live traffic reports.
Car Maintenance
Provides car maintenance history and the next maintenance appointment.
Telematics Smartphone App
Geo-fence
Receive notification on your mobile when the car leaves a designated area.
Remote Lock / Unlock
Lets you lock or unlock your car with the use of your smartphone, anytime, anywhere.
Car Break-In Alert
The app warns you whenever the car alarm goes off.
Location Tracking
Track your car's location through this app.