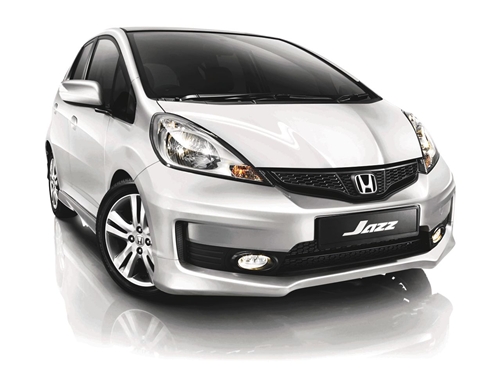 Honda Jazz ialah kereta idaman wanita dan boleh dikatakan antara faktor pembelian ialah kerana rekabentuknya yang comel. Walaupun lucu bunyinya namun mata adalah deria yang memainkan peranan yang penting dalam membuat keputusan, apatah lagi dalam memilih pasangan hidup. Dari mata turun ke hati katanya. Bahayanya permainan mata apatah lagi di bulan buasa. Atas faktor rekabentuk yang menarik boleh dikatakan Honda Jazz GD (generasi pertama) laris jualannya. Dek kerana sambutan yang hangat Honda memperkenalkan pula generasi kedua. Di Jepun Jazz GE (generasi kedua) menerima sambutan yang sama seperti Jazz GD.
Namun senario itu berbeza dengan negara kita. Mungkin kerana strategi harga yang tidak masuk akal, Jazz gagal mendapat sambutan. Honda Freed juga senasib. Walau bagaimanapun sejak kebelakangan ini Jazz GE kembali mendapat sambutan selepas model hibrid diperkenalkan. Jadi, mereka yang meminati kereta ini namun masih waras tidak membeli model biasa kini mempunyai alternatif untuk memiliki Jazz idaman.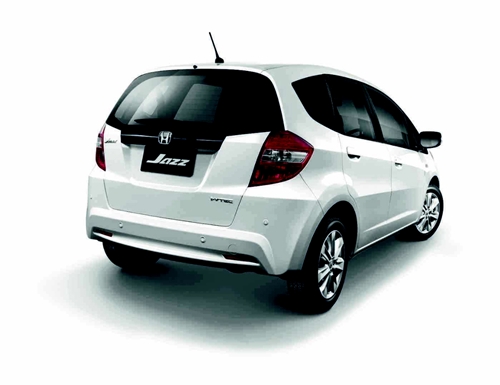 Terkini, menambahkan lagi pilihan, Honda Malaysia memperkenalkan Honda Jazz S. Harga mengarut sebelum ini disemak semula dan berjaya diturunkan sehingga RM99,800. Selari dengan penurunan harga, beberapa peralatan turut ditiadakan antaranya paddle shift, lampu signal pada cermin sisi dan spoiler bumbung. Peralatan keselamatan masih lagi dikekalkan antaranya, VSA, dua beg udara, ABS, EBD dan BA.
HONDA MALAYSIA INTRODUCES THE JAZZ S
Petaling Jaya, 8 August 2012 – Honda Malaysia Sdn Bhd today introduced the Honda Jazz S variant. The practical and stylish Jazz S maintains the essential features of the popular 5-door compact hatchback.
The Jazz S is a Completely Build-Up (CBU) unit from Thailand. With the original concept of "Man Maximum, Machine Minimum", the Jazz S continues the legacy of maximizing the space available for humans and minimizing the space occupied by mechanical components. This is aimed at creating an ideal compact car that combines spaciousness, utility, fuel efficiency, refinement, comfort and safety all into one attractive package.
Honda Malaysia Managing Director and Chief Executive Officer, Mr. Yoichiro Ueno said, "We are pleased to offer the S variant of the Honda Jazz to Malaysians. The Jazz has always been well received in Malaysia and we are delighted to introduce another version of the stylish compact car to Malaysians. We believe the Jazz S will appeal to young professionals who are interested in a compact yet practical vehicle that caters to their fun driving and active lifestyle. It is also targeted at young urban families who demand a spacious interior for their daily lifestyle needs."
Exterior wise, the Jazz S comes with a 15″ alloy wheel and a new dynamic front and rear bumper with 3-tier tail lights. The black mesh grille maintains the stylishness while the fog lights ensure better visibility during misty conditions. The Jazz S is also equipped with front and rear mudguards for additional protection.
The Jazz S is powered by the 1.5L i-VTEC engine, Honda's signature technology. The 5-speed Auto Transmission combines with the signature i-VTEC engine to offer excellent drivability, performance and fuel efficiency. The Drive-By-Wire (DBW) technology controls the engine with the 5-speed automatic transmission to give smoother shifting and reliable acceleration and linear driving performance at regular speed range.
The Jazz S retains the key features of the Jazz such as the Ultra Seat and a large boot space that emphasizes great practicality and space. The ever-dynamic Ultra Seats, which is now in blue-black, can be folded in one swift action. It can be transformed, flipped and adjusted easily to different modes for different purposes. Additionally, the unique central fuel tank layout, which is located underneath the rear seats, creates a larger legroom for both front and rear seat passengers.
The Jazz S is not only geared to deliver exciting performance, but also capable of keeping its driver and passengers safe while minimising harm to pedestrians outside. The G-force Control Technology (G-CON) helps to disperse crash impact. Its Vehicle Stability Assist (VSA) controls unexpected situation and stabilises the vehicle. Additionally, the Dual SRS Airbags, 3-point Emergency Locking Retractor (ELR) safety belts, Anti-lock Braking System (ABS), Electrical Brakeforce Distribution (EBD) and Brake Assist (BA) are featured in the Jazz S.
The Jazz S is available in Brilliant White Pearl, Polished Metal Metallic and Crystal Black Pearl. It is now available in all Honda Malaysia showrooms. Honda Malaysia targets to sell 210 units by the end of this year.
 The practical, stylish and compact Jazz S comes with an affordable on-the-road price tag of RM 99,800.00. Customers can test drive and place their booking for the Jazz S at any authorised Honda dealers nationwide. For more information, please call Honda Toll Free number at 1-800-88-2020.