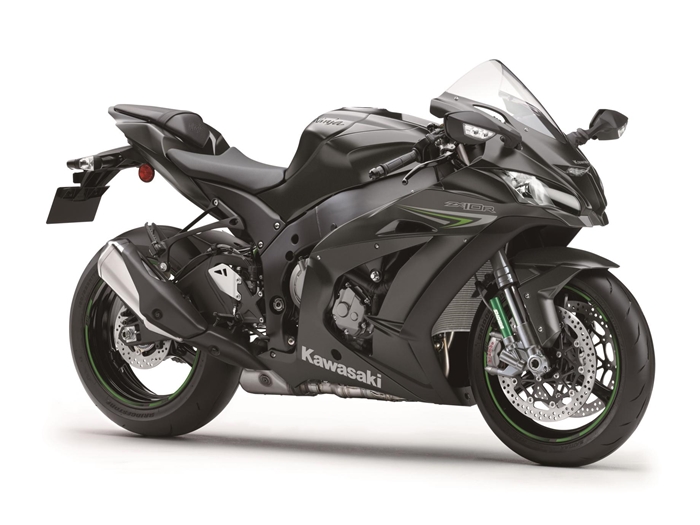 Giving the latest in the Ninja line its public debut on 8 October in Barcelona, Spain, Kawasaki chose the home town of the Kawasaki Racing Team for good reason. Developed in close cooperation between KRT and Kawasaki factory in Japan, the ZX-10R for the coming year has benefited from the input of two Kawasaki Superbike champions, Jonathan Rea and Tom Sykes.
Using the campaign tag line "Get Closer", the winners of the 2015 World Superbike Championship and Manufacturers title are confident the new machine is the closest it is possible for a road going Ninja to be to the machines that have dominated numerous WSBK races and Superpoles in recent years.
Featuring a whole host of new innovations in terms of chassis, engine and electronic upgrades, the potential of the new machine as a track day weapon and road riders dream is considerable.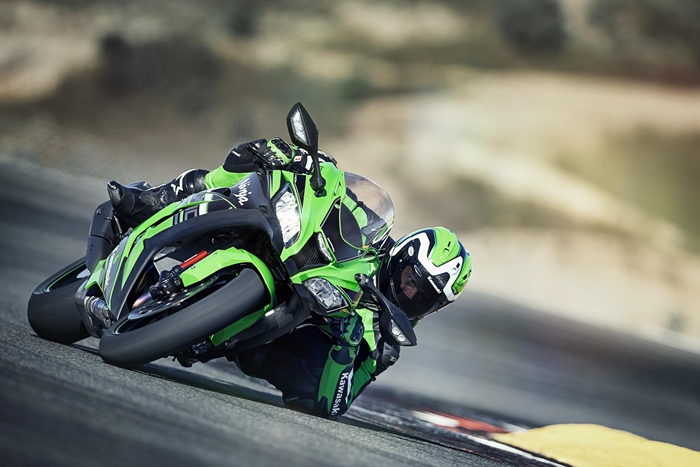 Instant visual clues are provided by a cowling with more volume than previous, a wider tail section and other subtle changes. More obvious is the adoption of Brembo M50 monobloc brake calipers, a Brembo idle stroke checked radial pump master cylinder and WSBK style Showa front forks.
Created across a prolonged period of testing and development in an exclusive arrangement with KRT, the balance free design of the fork and rear shock for a road bike application is being vaunted by Kawasaki as a major step forward for a customer machine that will be available in showrooms at the start of 2016.
A machine which gives up the secrets under its skin willingly, the new Ninja is the first Kawasaki to feature an Inertial Measurement Unit as part of its electronic rider aid package featuring five axis measurements in the Bosch IMU and a sixth measurement using a unique Kawasaki programme stored in the ECU. Combining these the machine is well equipped with advanced traction control, launch control, engine power selection and high precision brake management, the later allowing riders to hit their desired apex on any given corner – even when braking.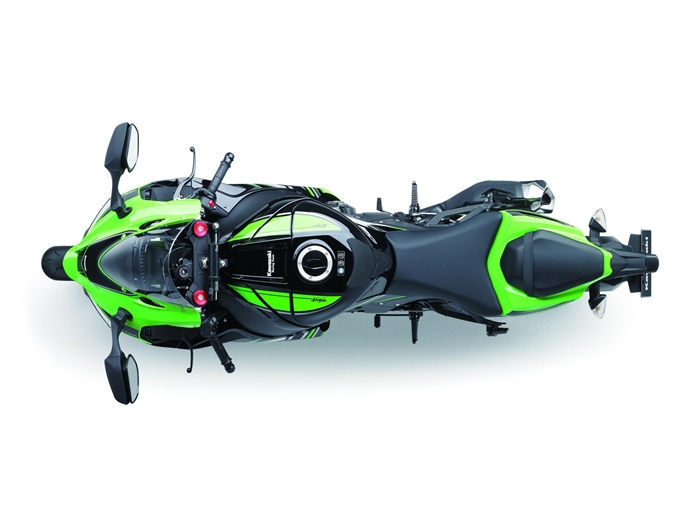 Benefitting from a crankshaft with 20% less inertia than the current model plus numerous other weight savings and upgrades, the 2016 litre class machine exhibits noticeably stronger power in the mid-range without any effect on its 200ps peak power; as well as being Euro4 compliant before many of its rivals.
"As a collaboration between the Kawasaki Racing Team and KHI, this is a machine to be proud of", commented project leader for Kawasaki, Yoshimoto Matsuda.
"The 2016 Ninja proves that a fast race bike can create a responsive road bike that is easy to ride. Already we have a double championship winning design, now we've refined it further still to reflect Kawasaki's enduring Ninja spirit."