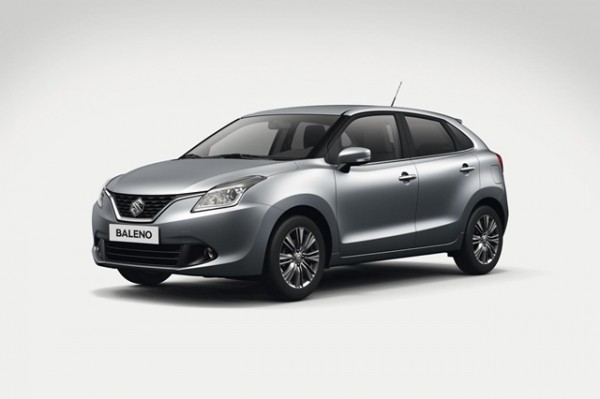 Suzuki Motor Corporation has announced its exhibits for the 44th Tokyo Motor Show 2015 which will open to the public on 30 October until 8 November.
The theme for Suzuki's booth is "SUZUKI NEXT 100". Suzuki will be celebrating its 100th anniversary in 2020, so the exhibits represent proposals for products and technologies that give a sense of the company's preparations for ongoing success in the next 100 years.
A range of concept models will show how Suzuki can deliver wonder and enjoyment to drivers and riders. The concept cars will include the IGNIS, which gives shape to Suzuki's foray into the new compact crossover genre; and the MIGHTY DECK, which offers new kinds of fun in the minicar segment.
The booth will also highlight other technologies that include exhibits such as cutaway models of newly developed engines.
MIGHTY DECK: a new-concept minicar offering new kinds of enjoyment and utility
The MIGHTY DECK is a new, fun-oriented minicar with a canvas top and an open load deck that can be repositioned for diverse purposes.
An "urban/outdoor" concept is embodied by features that free people to move between contrasting situations and mind sets: city and nature; home and away; work and leisure or relaxed and playful.
Wide-ranging functionality including an automatic raise/lower function for the open deck accommodates lifestyle situations ranging from daily life to leisure.
Air Triser: a newly conceived three-row compact minivan with a private lounge
The Air Triser is a new-concept three-row compact minivan within a manageable body size, it offers a cabin where roominess and smart seat configurability embody the concept of a private lounge.
While the Air Triser is parked, the seats can be configured in a relaxation mode (where the seats face each other) or in a lounge mode (where the seats form a U-shape sofa). Users can enjoy media content from a smartphone on a large format display that extends from one of the B-pillars up to the roof line.
The extent to which the Air Triser enables users to enjoy their time together not only on the move but also while they're stationary makes it unprecedented among minivans.
IGNIS: new-genre compact-crossover versatility for daily life and leisure
The IGNIS shows how a compact car can straddle the boundary between daily life and leisure. A high eye point and plenty of ground clearance ensure day to day convenience. They also allow confident driving on snowy roads and rough tracks, so weekends become a chance to enjoy the great outdoors.
A compact, visually striking body and a simple, highly practical interior design highlight the IGNIS's credentials in the compact crossover genre.
IGNIS-Trail Concept: even greater compact-crossover enjoyment
The IGNIS-Trail Concept expands upon the IGNIS concept of urban and outdoor versatility by offering even greater rough-road ruggedness.
Large diameter wheels and bold wheel-arch mouldings are included in a design package that heightens compact-crossover enjoyment by emphasizing the IGNIS-Trail Concept's outdoor credentials.
Baleno: a new compact hatchback that blends dynamic, elegant styling with optimal packaging and high performance
The Baleno is an all-new B-segment hatchback in which Suzuki refined the styling, performance, fuel economy, and practicality expected of a compact car and brought them together in an outstanding new way.
Plenty of space for passengers and luggage means four adults can enjoy long journeys in comfort even when they're carrying a full complement of gear.
Powertrain technologies include the newly developed 1.0-litre direct-injection, turbocharged BOOSTERJET engine and the 1.2-litre DUALJET engine.