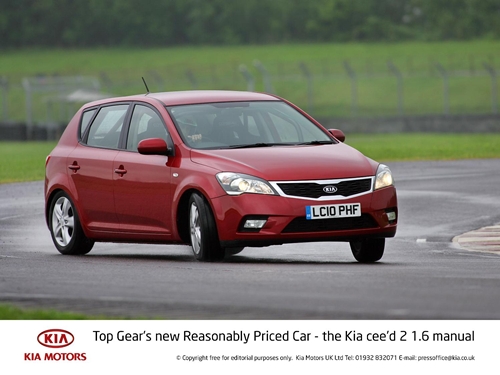 Gua tau lu orang sayang gua kan. Encik Stig pilih Kia cee'd 1.6 manual buat "Reasonably Priced Car". Ish ada seat resing dengan roll cage ni.
"The last time Top Gear paid us any attention I think they tried to build one of our cars out of washing machines – so this is quite a step forward in their understanding of just how Kia has changed over the last six years.
"The cee'd has become a strong player in the mid-sized family car market and just this year J.D Power named it best small-medium car in their annual quality survey – so it should stand up well to anything the star guests can throw at it."
Stephen Kitson, Communications Director of Kia Motors [UK] Ltd.
Ok dah. Lu orang takyah komplen gua tulis pendek.
Babai. Kereta ofis GT is Veyron.
Sumber & Foto: Newspress/Kia
-Matpon-