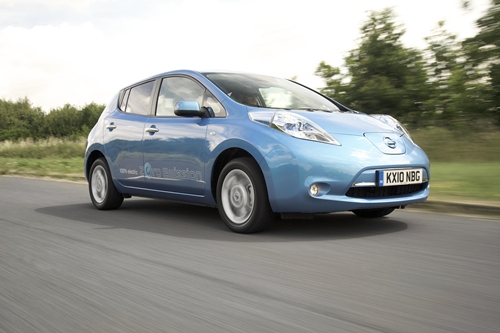 Semalam merupakan hari bersejarah buat Nissan apabila model 100% elektrik mereka, Leaf, memenangi 2011 European Car of the Year. Model tersebut mengalahkan 40 pesaing lain dan pertama kali dalam 47 tahun sejarah kereta elektrik memenangi anugerah itu. Pesaing lain ialah Alfa Romeo, Citroen, Dacia, Ford, Opel/Vauxhall dan Volvo yang diadili 57 jurnalis daripada 23 negara-negara Eropah.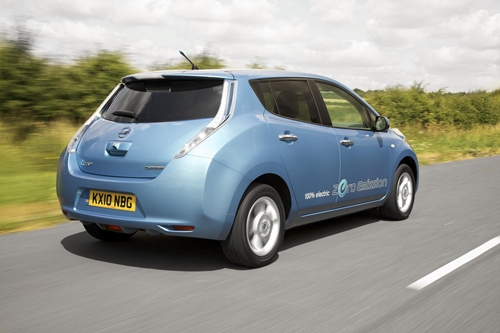 Nissan Leaf dikuasakan oleh motor elektrik yang diletakkan di hadapan kereta untuk memacu roda hadapan. Motor AC tersebut berkuasa 109ps dengan 280Nm tork dan kereta ini mempunyai kelajuan maksimum 145 km/j. Boleh tahan laju. Bateri yang digunakan pula adalah jenis lithium-ion yang dibangunkan oleh Nissan dengan output lebih daripada 90kW. Jarak perjalanan sebelum dicas semula ialah 161 km. Lagi sekali boleh tahan.
Leaf juga mempunyai kelengkapan penuh seperti brek regenerative, navigasi satelit, kamera parkir dan skrin paparan teknologi maklumat. Selain daripada itu pemilik boleh mengawal suhu kereta melalui telefon tangan atau komputer. Paling menarik spoiler bumbungnya dilengkapi panel solar untuk mengecas bateri 12V yang digunakan untuk menjana kuasa aksesori kereta.
Dengan prestasi yang boleh tahan serta pakej menarik tidak hairanlah Leaf memenangi anugerah kereta Eropah dan mungkin anugerah-anugerah lain pada masa akan datang. Harga Nissan Leaf di UK bermula dari RM113 ribu, tidak murah tetapi teknologi baru memang begitu.
Sumber: Newspress
-Mak Uia-