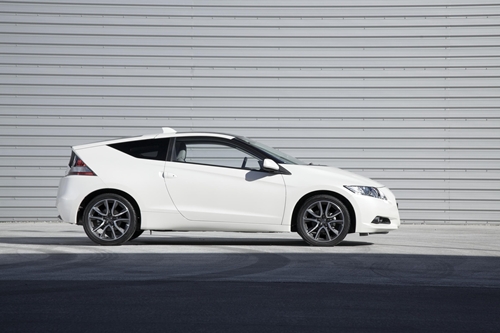 Honda CRZ – kereta sport hibrid pertama dunia berjaya memenangi tiga anugerah berlainan iaitu majalah Stuff, Japan Car of the Year dan RAC Future Challenge dalam masa tujuh hari.
Pada Sabtu lepas CRZ menyertai pertandingan perlumbaan pertama RAC Brighton to London Future Car Challenge dan dianugerahkan Most Economical & Environment Friendly Sports HEV. Kemudian pada Selasa CRZ menang dengan mengalahkan kereta global lain seterusnya dipilih sebagai Japan Car of the Year 2010-2011 [JCOTY]. Ini adalah kali kesebelas Honda mengumpul anugerah tersebut menjadikannya pembuat paling berjaya dalam sejarah JCOTY. Akhir sekali pada Khamis CRZ menang anugerah Eco Gadget of the Year pada Stuff Gadget Awards.
Honda CRZ spesifikasi UK dikuasakan oleh enjin 1.5 liter i-VTEC IMA dengan transmisi enam kelajuan manual.
Saya rasa bos-bos besar Honda gembira bukan kepalang sekarang ini. Dengar kata CRZ bukan main laku keras di Jepun. Di tempat kita pun boleh cuma syaratnya bukan pada harga premium. Tidak begitu?
Sumber: Newspress
-Mak Uia-